Araco SpatterDash (50kg)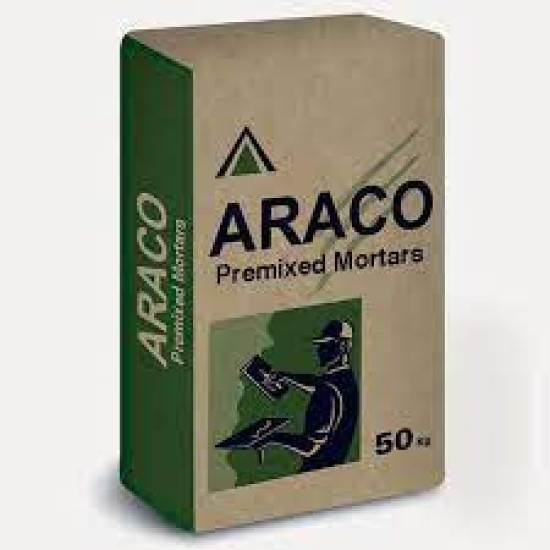 Uses: is a cement based key coat composed of hydraulic binders, selected aggregates, and high performance additives.
Application: Substrate must be clean, Mix the materials using an electric drill with low rotation speed (300 rpm) for 3-4 minutes ,It is preferable to apply ARACO SPATTERDASH in a single coat to achieve the desired thickness of 4-6mm
Mixing Ratio : 10-11.5 liters of potable water.
Yield : 4 kg/m2 depending on thickness.
Package : Powder 50 kg.
---
الإستعمالات: عبارة عن طبقة أساسية من الأسمنت تتكون من مواد رابطة هيدروليكية ، ومواد مضافة مختارة ، وإضافات عالية الأداء
التطبيق : تنظيف الأسطح جيدا يمكن خلط المادة بواسطة الخلاط الكهربائي من 3 إلى 4دقائق بسرعة دوران منحفضة , ويفضل التطبيق في طبقة واحدة لتحقيق السماكة المطلوبة 4-6 ملم
نسبة الخلط: 10-11.5 ليتر من المياه الصالحة للشرب
التغطية : 4كغ /م2
الحجم: 50 كغ