Araco Plast Hand (50kg)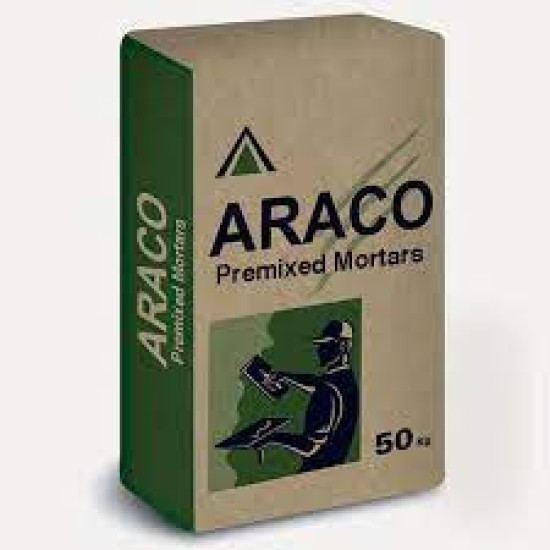 Uses: is a cement based plastering material composed of hydraulic binders, selected sand, aggregates and special additives for interior walls.
Application: Substrate must be clean, Mix the materials using an electric drill with low rotation speed (300 rpm) for 2-3 minutes ,can be applied in a single or multiple layers at thickness 10-12 mm per layer, Mixed Materials should be used within 90 min.
Mixing Ratio : 7.5-9.5 liters of potable water.
Yield :1.7 kg per m² per 1thickness.
Package : Powder 50 kg.
---
الإستعمالات: مادة مكونة من الإسنت و الرمل و عدة إضافات أخرى تستعمل للورقة الجاهزة للجدران الداخلية
التطبيق : تنظيف الأسطح جيدا يمكن خلط المادة بواسطة الخلاط الكهربائي من 2 إلى 3 دقائق بسرعة دوران منحفضة , تتراوح السماكة من 10 إلى 12 ملم للوجه الواحد و يجب العمل بها خلال 90 دقيقة
نسبة الخلط: 7.5-9.5 ليتر من المياه الصالحة للشرب
التغطية : 1.7 كغ /م2 على سمك 1 ملم
الحجم: 50 كغ