Esha Acrycoat (12kg)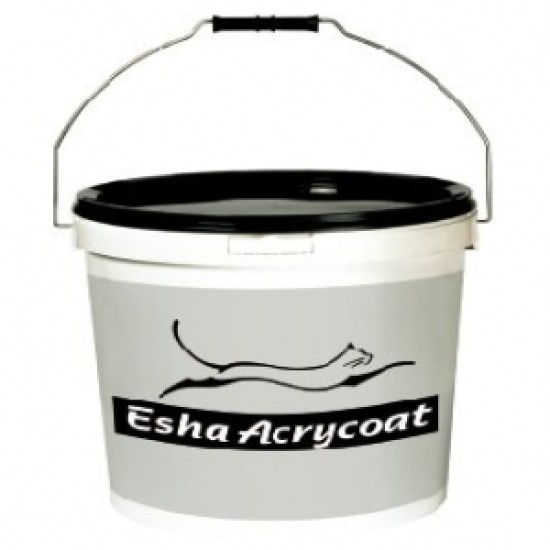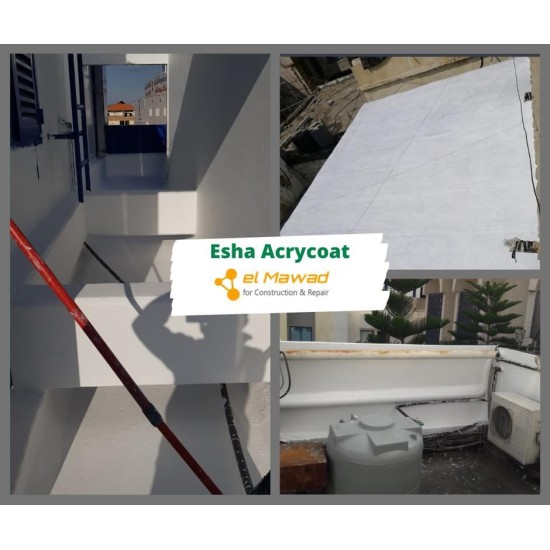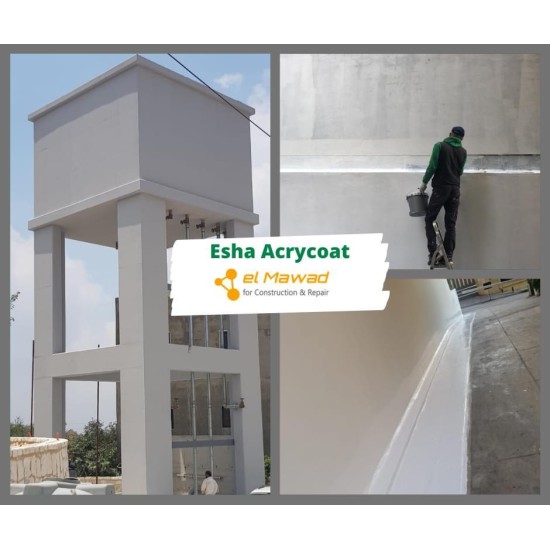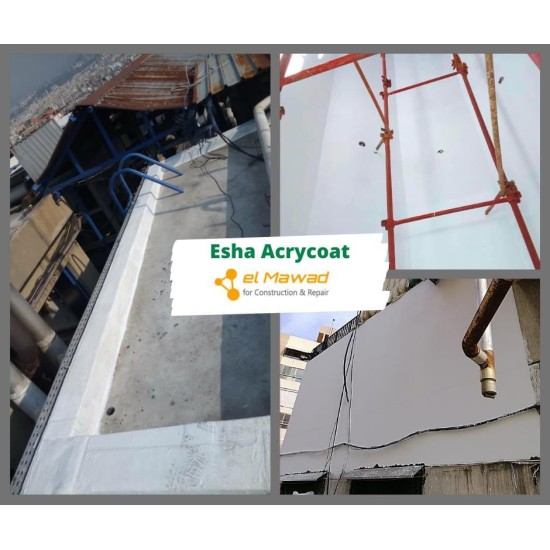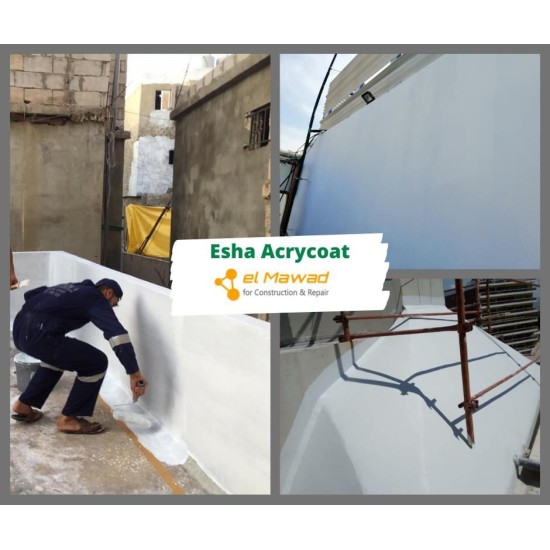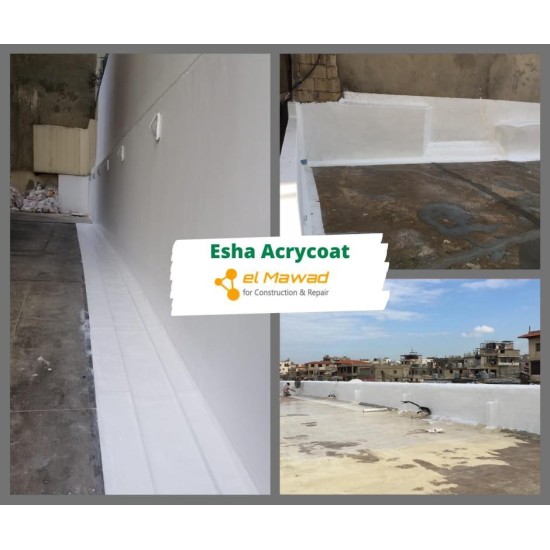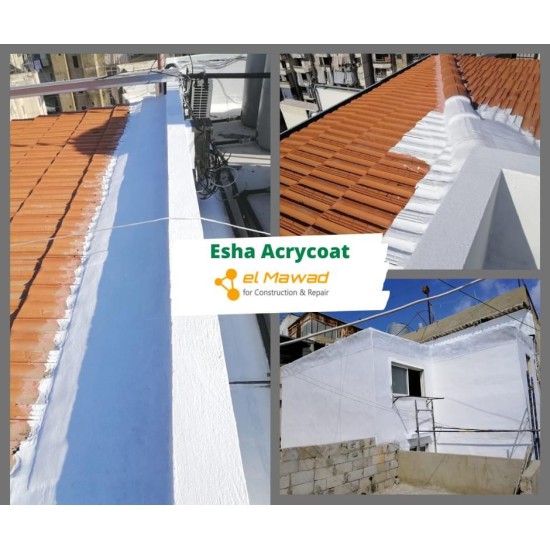 In Stock







Uses: High performance elastic acrylic waterproofing emulsion, water based, UV resistance, elongation (ASTM)>400% . Used for elevation walls, sloped roofs, and over polyurethane and bitumen as a sun light reflector.
Application: Treat concrete surface by vimaplan putty, also cut, prime and fill cracks by acrylic seal. Clean, wet surfaces, apply first coat of acrycoat diluted up to 50% water by using brush or roller (if required add mesh 2.5mm), after it dries apply second coat, then third coat. For non absorbing surfaces prime with esha primer 21.
Package: 12kg White.
Mixing Ratio: First layer (priming) diluted with water up to 50%. Subsequent layers 5-10% water.
Yield: 0.35 - 0.50 kg/m2 per coat.
.و رول الزفت PU مقاوم لأشعة الشمس. يستخدم لعزل حوائط الواجهات والأسطح المسردة وللحماية من أشعة الشمس فوق طلاء (ASTM) %400الإستعمالات: طلاء أكريليك مائي, عالي المرونة أكبر من
50%كذلك فتح الشروخ وتأسيسها وتعبئتها بمعجونة الأكريليك. تنظيف وترطيب الأسطح ثم طلاء أول وجه أكريليك مخفف بالمياه لغاية Vimaplane التطبيق: يتم تسوية ومعالجة أسطح الباطون بمعجونة
.حال الضرورة نستعمل شبك 2.5 ملم بعد الجفاف يتم طلاء وجه ثاني ثم وجه ثالث
.الحجم: 12 كلغ لون أبيض
.نسبة الخلط: الوجه الأول (اساس) حتى 50% مياه. الأوجه التالية 5-10% مياه
.التغطية: 0.35 - 0.50 كلغ/م2 للوجه الواحد